UPCOMING EVENTS:
3/15/2019
「THIS & THAT」V.4: ♚ "SWEATER FUNK TAKE-OVER" ♕

✭ Hercules Record's "This&That" is back! ✭
Considering we've had to put our bi-monthly on hold last month, we thought we'd get it back up and running with a bang! 
This month, we have the utmost pleasure of having our bay area kings and queens of soulful boogie of the Sweater Funk family. 
Come through and get your two-step on ! 
[Take a peek at their style: https://soundcloud.com/sweaterfunk]
Free (Donations for artists always appreciated!) / All Ages | 7pm – 10pm
3/31/2019
FAULT RADIO x DISCOGS: SHIFTING PLATES
This month, we'll also be taking part in a Fault Radio x Discogs record fair taking place at Classic Cars West in Oakland, CA! Come by to dig through some of our exclusive and well curated selections !
Fault Radio's Press Release:
« On March 31st we're teaming up with Discogs and we will be opening the doors at Classic Cars West Beer Garden in Oakland, CA, for a day of dusty fingers and record digging.
We will have over 30 vendors including Vinyl Dreams, Champion Sound Records Oakland, Hercules Records, RS94109, VAMP , Econo Jam Records and many more!
Drinks, food, and music will be in constant supply throughout the day. We will also be hosting a mega raffle including Audio-Technica turntables, ORTOFON  needles, Discogs merchandise, AIAIAI Headphones Koeppel Design Vouchers and limited edition merchandise from local record labels!
All VINYL DJ SETS by Lips & Rhythm, B-Side Brujas & Alvaro and Late Feelings »
Free ($1 suggested donation) / All Ages | 11am – 6pm
---
ARCHIVE
---
D E C E M B E R
---
FRIDAY – 12/14/18
「THIS & THAT」V.3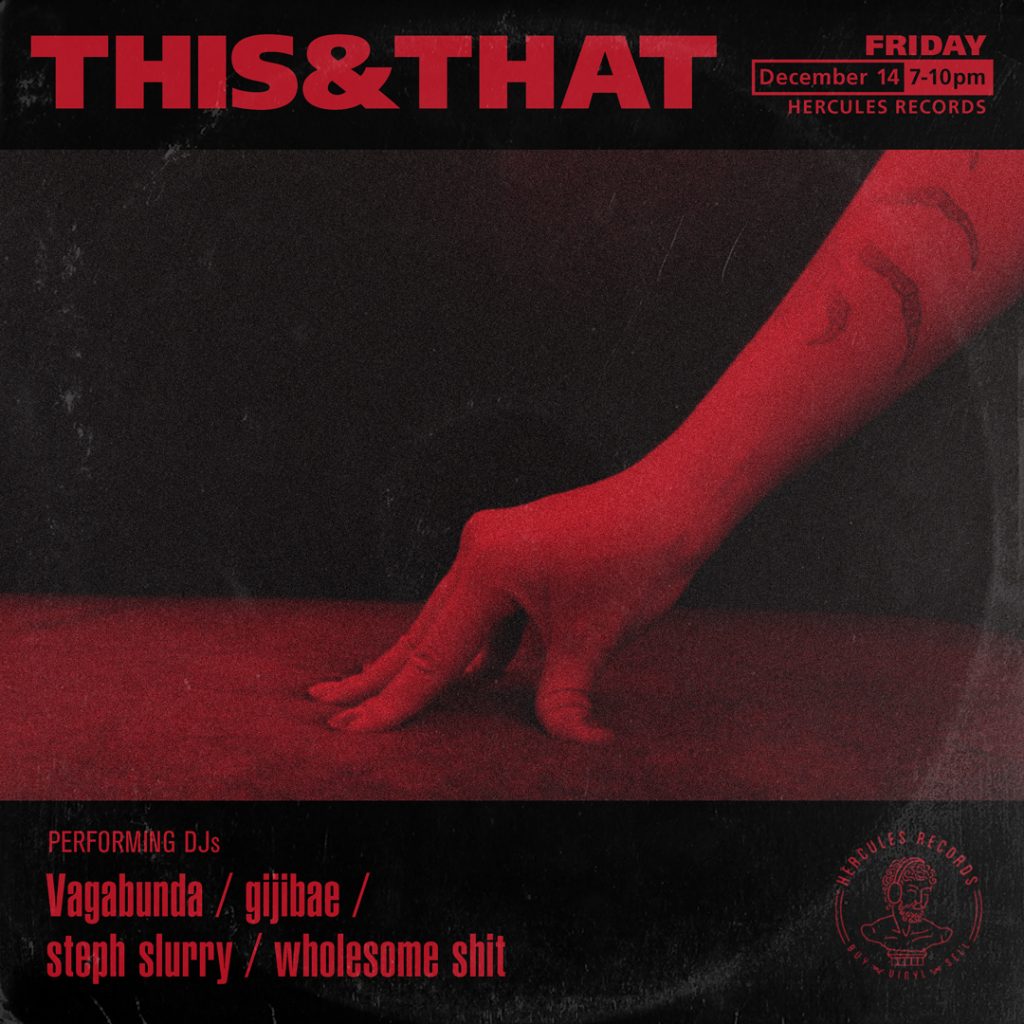 Free / All Ages |  7pm-10pm
---
N O V E M B E R
---
SATURDAY – 11/17/18
FAULT RADIO Broadcast LIVE ft. Chulita Vinyl Club
12pm -2pm
---
O C T O B E R
---
FRIDAY – 10/19/18
「THIS & THAT」V.2

Free / All Ages |  7pm-10pm
---
A U G U S T
---
FRIDAY – 08/31/18
Introducing…
「THIS & THAT」
A new Hercules Records event to celebrate and shine a light on local DJ's and musicians of our community.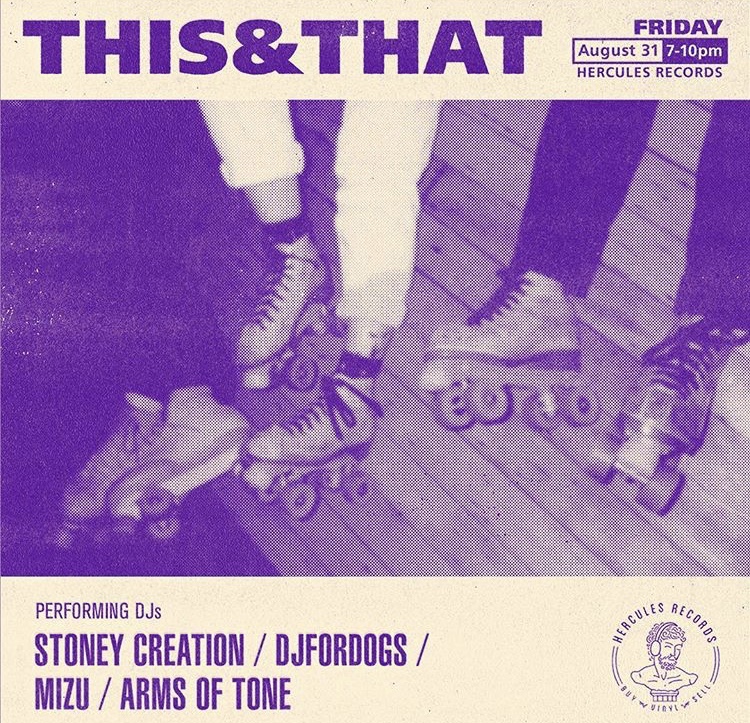 Free / All Ages |  7pm-10pm  | *New edition every other month*
---
J U N E
---
WEDNESDAY – 6/13/18
HERCULES RECORDS' HELPING HANDS
@ Starline Social Club, Oakland CA / 8pm – 12am / All Ages
 $10 Presale // $15 Door
ABOUT PROSPERA:
Prospera is a non-profit 501 c(3) in Oakland, CA that partners with low-income Latina immigrants to build co-ops—collectively owned, local businesses. Prospera offers candidates an exciting opportunity to bring their talents, leadership, and creativity to a unique effort; advancing social justice, women's empowerment, and community transformation. For more information:  prosperacoops.org.
[M U S I C]
TANUKICHAN  [Alternative/Indie]
SALAMI ROSE JOE LOUIS + CHEFLEE  [Dreamy Lo-Fi/Beats/Experimental]
ASONIC GARCIA   [Experimental/Beats]
PACIFIC YEW   [Experimental/Beats]
HEDDY FUR B2B RAYRECK   [Beats]
FELA KUTCHII [Booty shaking/Soul/RnB/Electronic]
---
M A Y
---
1st TUESDAY – 5/1/18
BEAT SHOP V.12 
This upcoming Beat Shop will be featuring some beautiful souls bringing to you live beats, instrumentation, and live vocals ~
❀ Come celebrate the Springtime vibes with your favorite Hercules community ! ❀
Donation based / 7-10pm / All Ages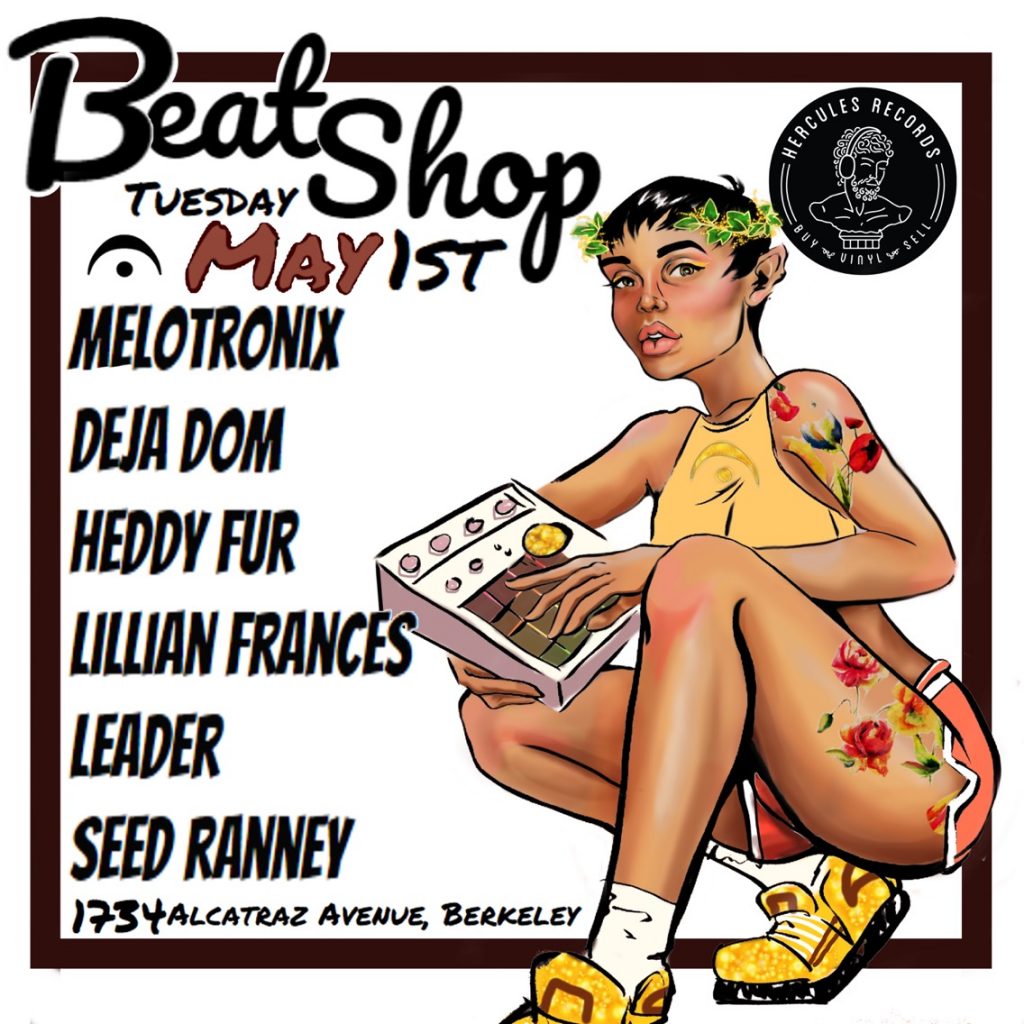 ---
A P R I L
---
3rd THURSDAY – 4/19/18
Mass Flow – Live DJs play rare house, electro, trap & more
INFO: https://massflow.org
                                          [Tapes Available at the shop! ]
1st TUESDAY – 4/3/18
BEAT SHOP V.11 – JUNGLE EDITION
This upcoming Beat Shop will be a special Jungle Edition, bringing it back to the UK roots!
Some of our favorite local DJ's will be spinning! Come through, dance and enjoy a brew!
---
M A R C H
---
2nd SATURDAY – 3/10/18
Light Infusion – Live bands, Instrumentalists & Genre-Benders
: LINE UP :
x The Genie
x Ruby Mountain
x Solar Maximum

1st TUESDAY – 3/6/18
Beat Shop v.10
The B-SIDE BRUJAS , Hosted by: STANLEY IPKUSS + BRYSON WALLACE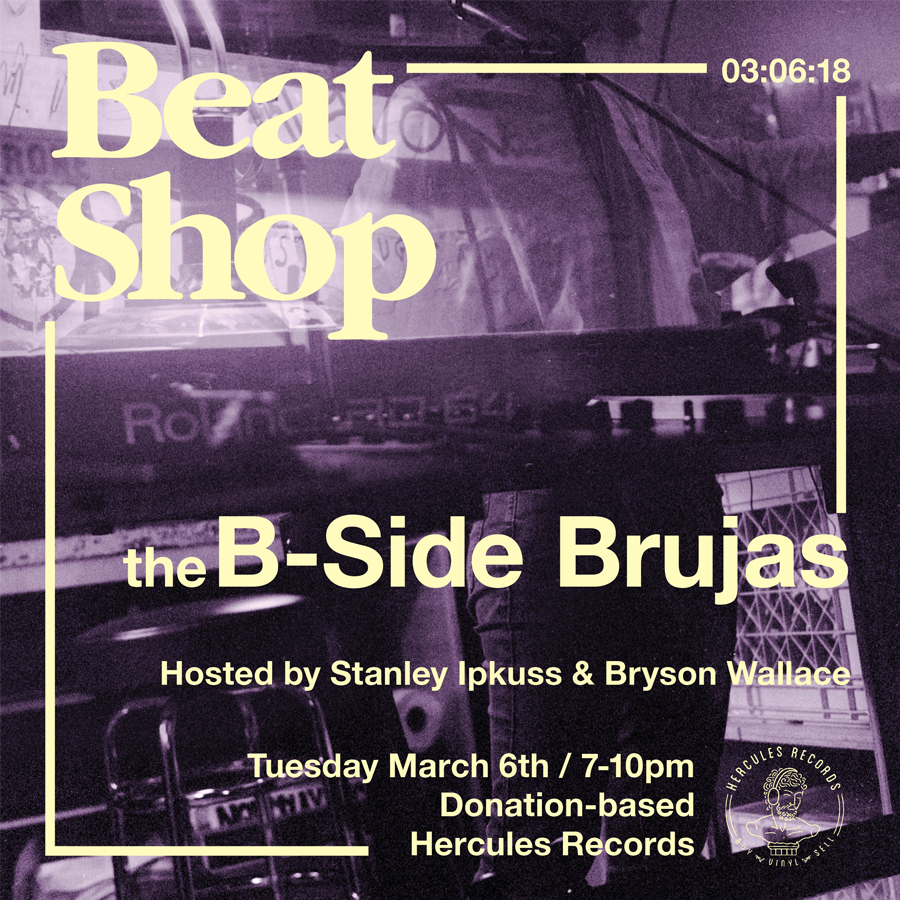 F E B R U A R Y
---
3rd THURSDAY – 2/15/18
Mass Flow – Live DJs play rare house, electro, trap & more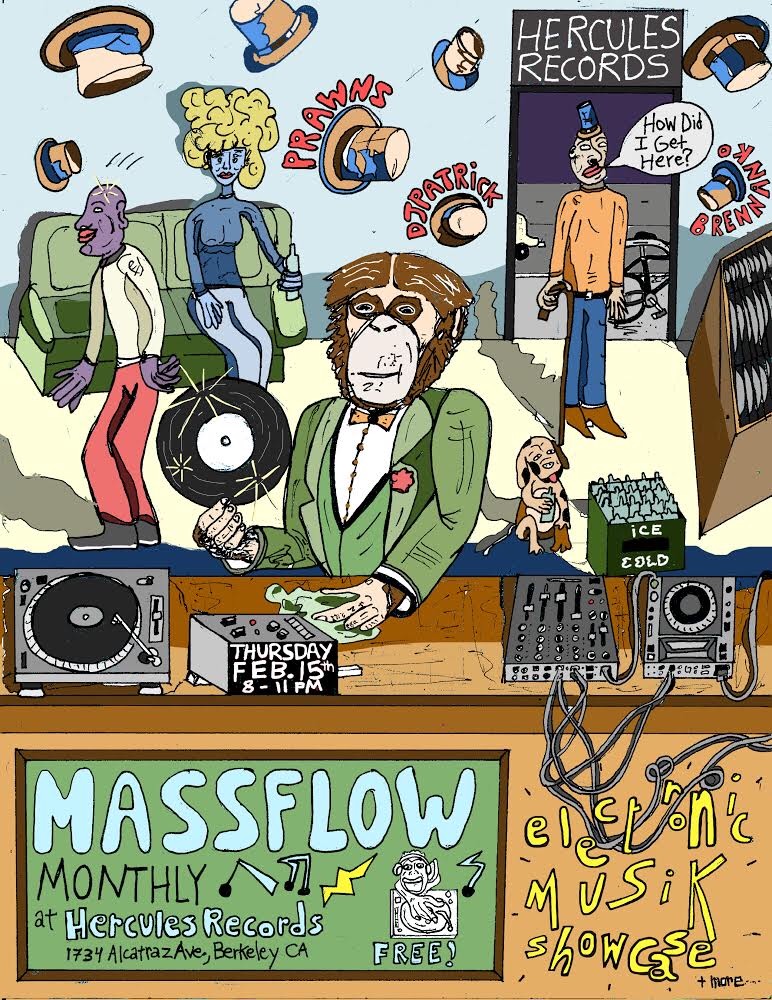 A Smartbomb Collaboration – 2/10/18
On Deck – Cassette Tape Function/Tape Swap v.2
On Deck: Tape Swap w/ your favorite bay area beat community !
++ Special Performance by Salami Rose Joe Louis in light of the recent re-press of her first tape, "Son of a Sauce" ~

1st TUESDAY – 2/6/18
Beat Shop v.9